Team Leads
The activities of the forum are coordinated by the team leaders and the board. Besides research & development programs and outreach activities, the Service units provide the administrative and logistical backbone of the forum. The teams support the board and project leads in the realization of their tasks. 
Service Units and their Leaders
Financial Services (Olivia Haider, board member)
IT Team (Thomas Bartenstein)
Legal Team (Mag. Alexander Soucek, MSS, board member)
Media (Mag. Monika Fischer)
Membership & Recruitment (Dr. Julia Weratschnig, board member)
Transportation (Gerhard Grömer)
Project Leaders
Earth Observation School Lectures (Othmar Coser)
Mission Support Center / Flight Directors (A. Soucek, L. Zanardini)
Mission Support Center / Flightplan (Nina Sejkora)
Mission Support Center / RSS (Dr. Emmanuel Lalla)
Mission Support Center / Ground Support (Sarah Madlener)
Passepartout Stratospheric Balloon (Michael Taraba, BSc)
Safety Officer (Michael Klicker, MSc., MSS)
This article is available in: German
Monika Fischer, MA
Team Lead Media
Career: born 1972 in Poland, amateur astronomer, Studies of law in Vienna and afterwards working for the higher administrative court.  Further customer aquisition for a leading personal consultant in Vienna. Several years experience in public outreach, marketing and fundraising for the planetarium Vienna. Currently public outreach and realization of cooperations for the artistic adult education center in Vienna. Co-organizer of the Yuri's Night Vienna and the castle talks at the castle Albrechtsberg near Melk. Since 2012 team lead of the media team.
This article is available in: German
Gerhard Grömer
Transportation
Carrer: Born 1951 in Upper Austria, since 1970 police office,  between 1974 and 2011 officer at the bureau of criminal investigation in Upper Austria,  thereof Lead of the observation unit for 20 years, before retirement (2011) working at the strategic Analyse office and trainer for criminal law trial; Studies of law until the 2nd section. His passion: flight photography with a model helicopter.
This article is available in: German
Michael Klicker, MSc., MSS
Safety Officer
Carrer: Born in 1974, graduated 2001 in Technical Physics at the University of Technology in Graz, Austria. Graduated 2004 as Master of Space Studies at ISU in Strasbourg, France. In 2004 worked at ESA in the area of electric propulsion systems. Since 2005 working for various consultancy companies on projects in functional safety / system safety / software safety of complex systems in aerospace and defence.
This article is available in: German
Emmanuel Lalla, PhD
Team-Lead Remote Science Support
Career: Born 1983 in Argentina. Studied applied physics (BSc., MSc) at University of La Laguna (Spain), Master degree in Education from the University of Alfonso X. Finished the PhD in Mineralogy (2014) from the University of Valladolid and Centro de Astrogiologia (CAB) being part of ESA-RLS-Team. Currently working at the The Planetary Exploration Instrumentation Laboratory at York University, Canada. The research focus is based on multi-analytical detection systems for Mineralogy and geochemistry (e.g., Raman-IR, XRD and Mossbauer spectroscopy for Martian missions) and volcanic terrestrial analogs.
This article is available in: German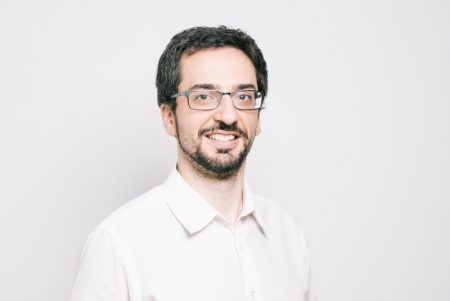 Simone Paternostro, MSc.
Flight Director
Career: Born in 1986 in Italy. Studied Aerospace Engineering (BSc., two MSc.) at La Sapienza University of Rome, focusing on Space Flight Dynamics, Mission Analysis and Space Transportation Systems. Currently completing a PhD about Satellite Navigation for commercial flights with the University of Nottingham and since April 2017 Payload Planning Engineer for the International Space Station at the Human Spaceflight and Robotic Exploration Department in ESTEC. Joined OeWF in February 2015. Designated Flight Director for the upcoming AMADEE-18
This article is available in: German
Nina Sejkora
Team Lead Flight Plan (MSC)
Career: Born 1994 in Innsbruck. Currently physics studies at the University of Innsbruck. Participation at the Alpbach Summer School 2014. Since 2012 member of the Austrian Space Forum. Participation at the MARS2013 Mars Simulation and World Space Week 2013 as member of the flight planning team. Since 2014 flight planning Team lead.
This article is available in: German
Michael Taraba, BSc
Project Lead Passepartout
Career: Born 1967 in Vienna, Studies of technical physics at the University of Vienna, numerous teaching activities as assistent in the area physics and engineer at the upfield laboratory of the Technical University Vienna. Participating at the Space Summer School Alpbach in 2003 "Working and Living in Space: from ISS to Moon and Mars", Flight Director at the Mission Control Center of AustroMars in 2006 and MARS2013. Currently Engineer at the University Vienna,  Faculty Physics, Department Quantum Optics. Project Lead Stratospheric Balloon "Passpartout" and Pegasus Cubesat (Communication)
This article is available in: German
Laura Zanardini, MSc.
Flight Director
Career: Born in 1983 in Milan, Italy. Master Degree in Space Engineering from the University in Milan and then working for the Italian Space Agency as Liaison and Engineering support at NASA Johnson Space Center (JSC), Houston, Texas. Since 2011 STRATOS Flight Controller at the Columbus Control Centre in Oberpfaffenhofen, Germany. Increment Lead for the missions of ESA astronauts Alexander Gerst (2014) and Tim Peake (2015). Joined OeWF in February 2015. Designated Flight Director for the upcoming AMADEE-15 Mission.
This article is available in: German