Austrian Space Forum (OeWF)
we are a network of space professionals and people with a passion for spaces in collaboration with national and international research, industry & policy institutions
The OeWF conducts interdisciplinary research together with international partners on exploration strategies for future human Mars expeditions.
Learn more
Experts of the Austrian Space Forum share their knowledge and independent opinions on current space topics: unbiased, factual and reliable.
Media contacts
Interested in space? The Austrian Space Forum is an active, cross-linked space association with a wide spectrum of topics – a true citizen science organisation.
Collaborate now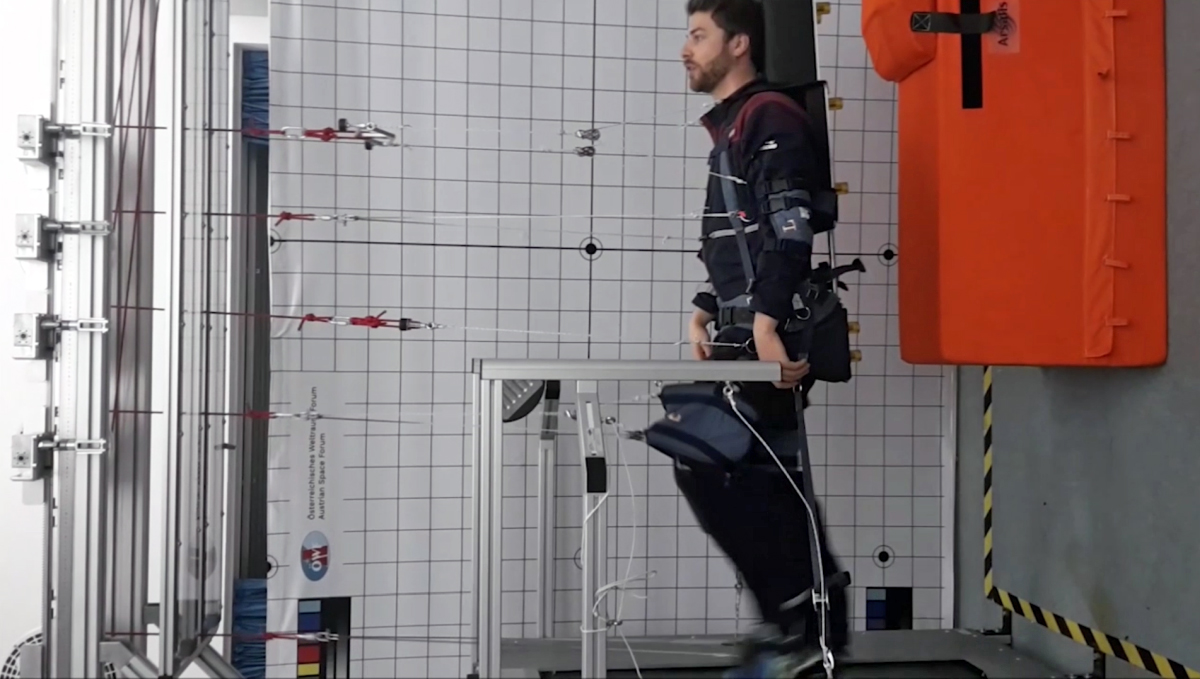 Our intern Elizabeth Young reports about her work on the upcoming Aouda.X locomotion test campaign and how Martian and Lunar gravities can be simulated via a vertical treadmill. Watch the video to see the vertical treadmill in action.
This article is available in: German