Occasionally we experience interesting things, related to our equipment. This was also the case for colleagues from the DEAR team on their way back from a space exhibition at an airport. The exhibits were packed in a card box. The DEAR project is commissioned by ESA to investigate the interaction of dust, lunar dust with various astronautical, robotic and and sensor systems, possible damage, avoidance and effective cleaning methods. The goal is to clean lunar dust from mission equipment such as space suits. (DEAR is an acronym for Dusty Environment Application Research.) Because some of the items are unique, they cannot be sent by mail and will be transported via DEAR project partners in hand luggage.
Then at the airport security the following happened:
We have to x-ray the system (means the box with the exhibits) do you have liquids inside?
DEAR-Team: No
What is it?
DEAR-Team: It is a glove.
Looks strange.
DEAR-Team: No looks like a glove.
We have to open it do you have a knife?
DEAR-Team: Well, you are confiscating these things you probably should have one rather?
Delay until it is open.
What is it?
DEAR-Team: It is a glove.
Why have you modified the glove by this metal ring?
DEAR-Team: It is a sealing.
You don t need sealings on gloves.
DEAR-Team: Yes you do because it is an astronaut glove.
Why do you need a sealing?
DEAR-Team: Because there is vacuum and it should be tight.
Really, that is the purpose?
DEAR-Team: Yes.
Sounds strange but lets accept it for now. You have also bottles inside and not declared.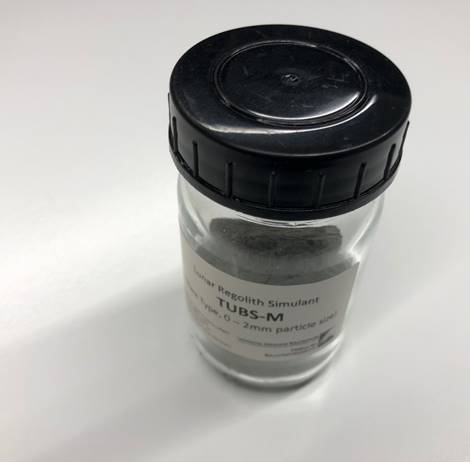 DEAR-Team: You asked for liquids and this is not a liquid.
What is it?
DEAR-Team: Volcanic ash sample to be representative to moon dust.
Can I open it?
DEAR-Team: Why?
I have to check that it is not harmfull.
DEAR-Team: Then keep it closed due to fine dust.
There is another bottle what is it?
DEAR-Team: I have no clue lets see what is on the lable.
It says orange glass what is it?
DEAR-Team: This is represented the glass composites on the moon.
Orange Glass on the moon? There is brown glass, green glass and white glass but not orange glass. It does not look orange, why?
DEAR-Team: It is named orange glass by NASA.
There is a mismatch so we have to test it.
DEAR-Team: Then grab a sample and do which kind of test..
Delay
The sample is OK.
DEAR-Team: That means you saw nothing in your device?
The sample is OK I said. What is inside the box?
DEAR-Team: A sample of the outer skin of a potential space suit.
Can I open it?
DEAR-Team: Yes it is just a part of textile.
There is a sticker of OeWF. Now everything is clear you can pass.
So the sticker from the OeWF was virtually the pass. Sensational! Our intensive communication about the OeWF Mars simulations, such as most recently AMADEE-20 in the Negev Desert in Israel, helps to make our scientific work known to a broader public.
In 2016, after the ASE conference, I was asked at the Vienna airport by a friendly employee at the check-in desk that it must be exciting to work for a space forum and what we do? She had read our logo on my T-shirt. Since no one was behind me, we were able to talk briefly. She found it very interesting to learn more about the OeWF.
2021 at another airport, where security did a good job of being conscientious in asking, our logo and work are now so well known that they finally helped DEAR team members get through security.
I've always known what a cool forum I'm involved in, but now even external people know. :)
Author: Marlen Raab, OeWF
This article is available in: German
OeWF Office
Büro Innsbruck Etrichgasse 18, 6020 Innsbruck, Austria