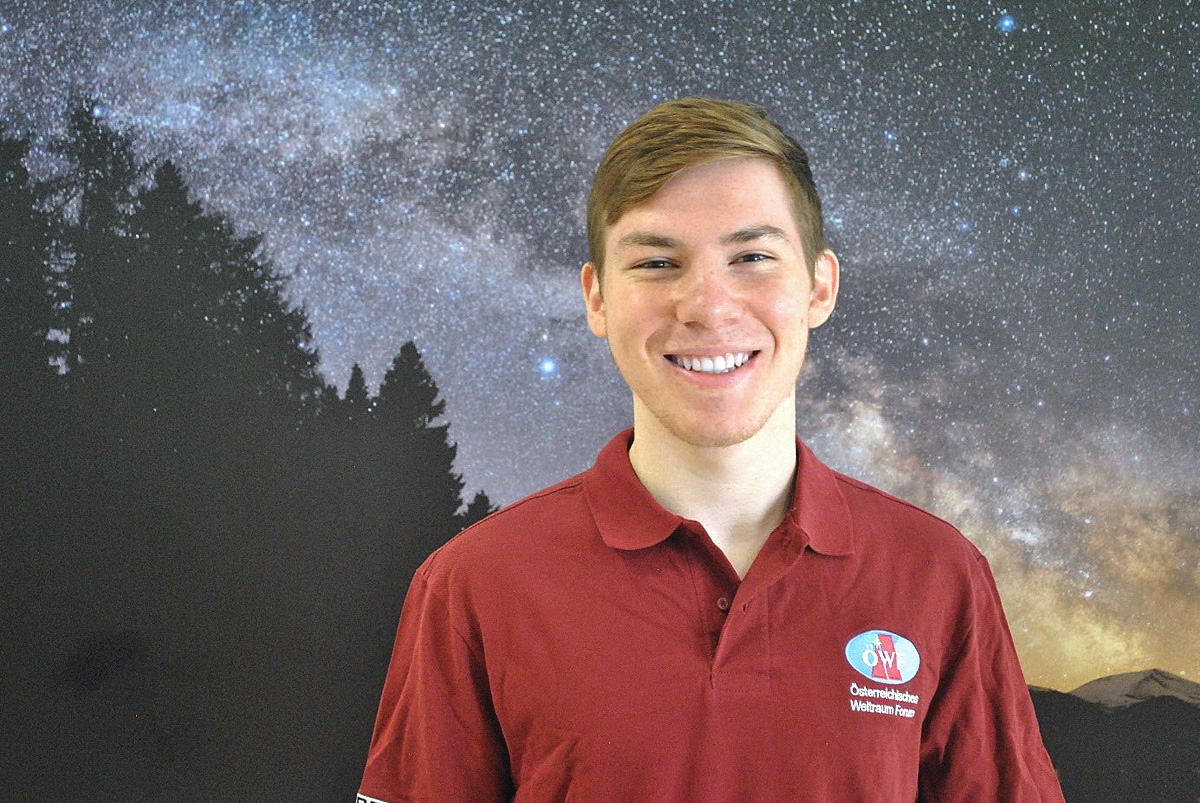 One of the lessons I've learned over the course of the last few weeks is that there are three common features that make a secret recipe for an amazing internship: diversity, challenge, and insight. You probably ask why I make this claim.
Now that I've unfortunately only got a few days left here as an intern at the Austrian Space Forum (OeWF), I'd like to share with you my journey into space exploration and my experiences at the OeWF. My name is Stefan Aimet and I am going to study Physics with Theoretical Physics at Imperial College London a couple of weeks from now.  My interest in space springs from an early age and was then facilitated by numerous hours spent exploring the physics of stars, both for my matriculation project at school and an internship last year. Having said this, neither has humanity reached out for the stars yet nor will, unless we break those lofty goals down into more feasible ones. The current focus of space exploration lies within our solar system – getting the first human to set foot on our most akin neighbour: Mars. I wanted to be part of that venture and so I ended up applying for an internship at the OeWF. Anyway, here I am, intrigued by the diversity of tasks to be done – just keep reading.
The human Mars mission poses an enormous risk to the human body and thus, key information about the astronaut's current state of health is crucial to the success of the mission. After being familiarised with our analogue space suit, my first task was to look for two remote health monitoring devices: an ECG device and a core body temperature measurement system. Unfortunately, finding suitable devices which meet all our requirements turned out to be quite a challenge. Being in charge of this project involved getting in touch with companies as well as holding teleconferences, whereby I could dramatically improve my skills in project management.
Truth be told, space agencies hide a lot of confidential information from the public. You might wonder if I can tell you whether life on Mars exists… I'm sorry that I can't spill the beans about it – we're working on it. However, what I can let you in is that we are currently searching for potential test sites for one of the next Martian analogue missions. Albeit my background in Astrophysics, my knowledge about the surface features of Mars was quite negligible. Therefore, it has been both an insightful, but also challenging task to read up on the geography of Mars and our next mission's host country. Regarding the selection process, we are still at the beginning and I hope that my work will have proven useful for the next phase. In comparison to the AMADEE-18 mission in Oman, the sites that I have been studying will most likely be similar, though in their own way appealing to us.
All in all, I was lucky enough to learn a bunch of new skills and my understanding of what it actually means to conduct research on an interdisciplinary level has taken on a completely new dimension. I not only had the privilege to collaborate with supporting and enthusiastic colleagues from different disciplines, but I was also able to apply myself in various areas, very distinct from one another.
To my colleagues – Thank you very much for this amazing internship!
To prospective interns – Just apply!
Author: Stefan Aimet
More information:
OeWF Office
Büro Innsbruck Etrichgasse 18, 6020 Innsbruck, Austria